I have read quite a few new books, less than usual and less than what I would have liked too, but the few that I have read were amazing. This post has links to the Goodreads page for the book and the author. Hope you enjoy xxx.
P.S. this list is NOT in any particular order
One week.

Private beach.

Invisible girl.

Jerk-faced bully.

What's the worst that could happen?

Kaitlyn Parker has no problem being the invisible girl, which is why she finds herself hiding in various cabinets and closets all over her college campus. Despite her best efforts, she can't escape the notice of Martin Sandeke—bad boy, jerkface bully, and the universe's hottest, wealthiest, and most unobtainable bachelor—who also happens to be Kaitlyn's chemistry lab partner.

Kaitlyn might be the only girl who isn't interested in exploiting his stunning rower's build, chiseled features, and family's billionaire fortune. Kaitlyn wants Martin for his brain, specifically to tabulate findings of trace elements in surface water.

When Kaitlyn saves Martin from a nefarious plot, Martin uses the opportunity to push Kaitlyn out of her comfort zone: spring break, one week, house parties, bathing suits, and suntan lotion. Can she overcome her aversion to being noticed? Will he be able grow beyond his self-centered nature? Or, despite their obvious chemistry, will Martin be the one to drive Kaitlyn into the science cabinet of obscurity for good?
The thing I love most about this book, and the other titles by this author, is the comedic edge that the characters have. There is a smile on your face throughout most of the book. The female leads are quick and witty and genius level smart. LOVE.
-------------------------------
Positive. With two little lines on a pregnancy test, everything in Lizzy Rollins' ordinary life is about to change forever. And all because of one big mistake in Vegas with Ben Nicholson, the irresistibly sexy bass player for Stage Dive. So what if Ben's the only man she's ever met who can make her feel completely safe, cherished, and out of control with desire at the same time? Lizzy knows the gorgeous rock star isn't looking for anything more permanent than a good time, no matter how much she wishes differently.




Ben knows Lizzy is off limits. Completely and utterly. She's his best friend's little sister now, and no matter how hot the chemistry is between them, no matter how sweet and sexy she is, he's not going to go there. But when Ben is forced to keep the one girl he's always had a weakness for out of trouble in Sin City, he quickly learns that what happens in Vegas, doesn't always stay there. Now he and Lizzie are connected in the deepest way possible...but will it lead to a connection of the heart?
I love this series as a whole. This needs to be read in order and if you love bad boy musicians, this is for you.
--------------------------------------------
From #1 New York Times bestselling author Abbi Glines comes the next new adult novel in the Rosemary Beach series, in which we meet Mase, a Texas heartthrob first introduced in Take a Chance who comes to Rosemary Beach to stir things up.




I had an urge to fix all her problems. Which was stupid. She was doing fine without me. But something about those big eyes…




Mase Colt-Manning has always preferred his humble life as a Texas rancher to his birthright as the son of a legendary rock star. In fact, he rarely visits his father's rarefied world in Rosemary Beach, especially if it means bunking at his vile half-sister Nan's house—until one visit leads to a chance encounter with a young, gorgeous house maid who awakens him with her off-key but spirited imitation of a country music star…




Reese Ellis finally has her freedom. After escaping a lifetime of abuse from her parents and classmates for an undiagnosed learning disorder, she seizes the opportunity to be a house maid to some of the richest families in Rosemary Beach. But her job is in jeopardy when she causes an accident at the home of her most important client, Nan Dillon. When a hot, half-naked stranger with a cowboy's swagger comes to her rescue, she's intrigued—then afraid once he shows his own interest. Reese has never met a trustworthy man in her life. Will Mase be any different?
I just read this before writing this post. Amazing. I feel like I have been waiting forever for new Abbi Glines book and I needed my fix. The wait was finally over and it did not disappoint. This series should be read in order. The books are not very long so they are easy, sexy, smutty reads.
------------------------------------------
Eighteen-year-old Kricket Hollowell was looking for her place in the world when she discovered that the universe was bigger—and more dangerous—than she had ever dreamed. Now, whisked across space to the planet Ethar, Kricket learns that her genetic ability to see the future makes her a sought-after commodity…and the catalyst for war between her star-crossed parents' clans. According to Alameedan prophecy, one house will rise to power and the other will be completely wiped out, and Kricket's precognition is believed to be the weapon that will tip the scales.




A target of both the Rafe and the Alameeda houses, Kricket finds protection—and a home—in the arms of Trey, her Etharian bodyguard-turned-boyfriend. But her visions of what's to come disturb her deeply, especially since she must discover whether the gift of foresight will allow her to rewrite the future, or if her fate is as immovable as the stars.
I was lucky enough to receive and ARC from Netgalley before this book came out. I had waited a long time for this second book and I was not disappointed. The writing,the world-building and the characters were written very well. I just hope there isn't as long a wait for the next one.
-----------------------------------------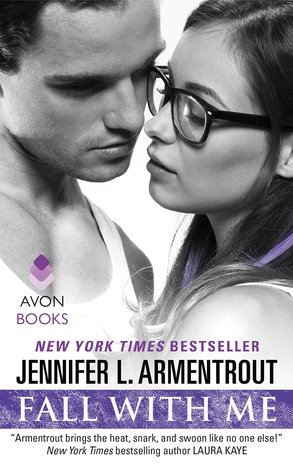 Eleven months ago, bartender and weird-shirt-wearing extraordinaire Roxy and Officer Reece Anders had a one night stand. Well, kind of. She's been in love with him since she was fifteen, and he wishes that night they shared never happened. She's sworn him off forever, but the past and future collide, forcing her to rely on the one man who broke her heart not once, but twice.
Her best friend since birth has been in a long-term care facility since he became a victim of a hate crime years ago, and the person who put him in there is out of prison and wanting to make amends with him and Roxy. She's not sure she has room for forgiveness in her and when she begins to receive frightening messages and is on the receiving end of escalating violence, she thinks she knows who is to blame. The man who already destroyed one life already.
But Reece isn't convinced. The threats are too personal, and even if Roxy doesn't believe him, he's not willing to let anyone hurt her. Including himself. He's already messed up more than once when it comes to Roxy and he's not going to let history repeat itself.
This shouldn't come as a surprise to anyone. I am a huge JLA fan so this would obviously feature in my recommendations. She can do no wrong. Apart from the horrible cliffhangers in some of her books and the terrible teasing at the end of this one. Serious torture, but you will always want to go back for more.
----------------------------------------------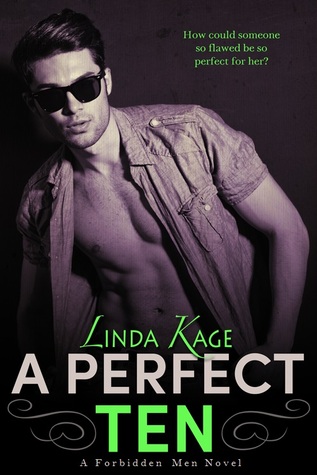 Let your hair down, Caroline, they said. It'll be fun, they said.
I know I've closed myself off in a major way over the past year, ever since "the incident" where I messed up my life completely. It's past time I try to live again or just give up altogether. But this is quite possibly the craziest thing I've ever done. In a last ditch effort to invigorate myself, I'm standing outside Oren Tenning's bedroom, I just peeled off the sexiest pair of underwear I own, and my hand is already raised to knock. My brother would disown me for doing anything with his best friend, and he'd probably kill Oren. But if I play my cards right, no one will ever know about this. Not even Ten.




Maybe after tonight, I'll finally get over this stupid, irrational crush I hate having on the biggest jerk I've ever met. Or maybe I'll just end up falling for him even harder. Maybe I'll discover there's so much more to my crude, carefree hunk than meets the eye.
I don't know what it is about these books that draw me in but they do. Linda Kage's writing style is very easy to read and the stories are very well done.
----------------------------------------------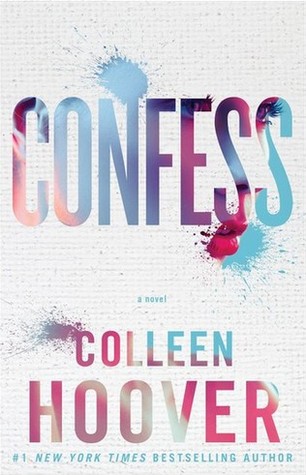 From #1 New York Times bestselling author Colleen Hoover, a new novel about risking everything for love—and finding your heart somewhere between the truth and lies.
Auburn Reed has her entire life mapped out. Her goals are in sight and there's no room for mistakes. But when she walks into a Dallas art studio in search of a job, she doesn't expect to find a deep attraction to the enigmatic artist who works there, Owen Gentry.
For once, Auburn takes a risk and puts her heart in control, only to discover Owen is keeping major secrets from coming out. The magnitude of his past threatens to destroy everything important to Auburn, and the only way to get her life back on track is to cut Owen out of it.
The last thing Owen wants is to lose Auburn, but he can't seem to convince her that truth is sometimes as subjective as art. All he would have to do to save their relationship is confess. But in this case, the confession could be much more destructive than the actual sin…
I mentioned this book in a previous blog post and Colleen Hover has been present in a lot of my previous posts. It is classic Colleen Hoover style book. Not
surprisingly
, it is also the only stand-alone I have read in the past month.
-----------------------------------------------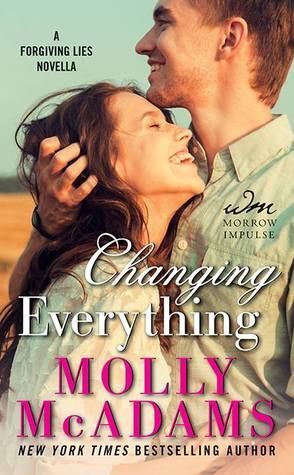 Paisley Morro has been in love with Eli since they were thirteen-years-old. But after twelve years of only being his best friend and wingman, the heartache that comes from watching him with countless other women becomes too much, and Paisley decides its time to lay all her feelings on the table.
Eli Jenkins has a life most guys would kill for: Dream job, countless women, and his best friend, Paisley, to be the girl he can always count on for everything else. But one conversation not only changes everything between them, it threatens to make him lose the only girl who has ever meant anything to him.
When tragedy strikes his family and Eli is forced to reevaluate his life, he realizes a life without Paisley isn't a life at all. Only now, he may be too late.
I am a huge fan of this series and I visit the first two books when I am in a bit of a reading rut. Molly McAdams has a quality to her writing which, even after ripping your heart to shreds, makes you want to come back for more.
---------------------------------------------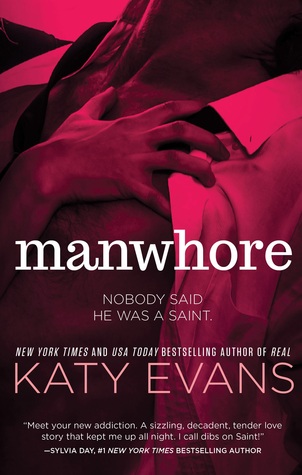 Is it possible to expose Chicago's hottest player—without getting played?


This is the story I've been waiting for all my life, and its name is Malcolm Kyle Preston Logan Saint. Don't be fooled by that last name though. There's nothing holy about the man except the hell his parties raise. The hottest entrepreneur Chicago has ever known, he's a man's man with too much money to spend and too many women vying for his attention.




Mysterious. Privileged. Legendary. His entire life he's been surrounded by the press as they dig for tidbits to see if his fairytale life is for real or all mirrors and social media lies. Since he hit the scene, his secrets have been his and his alone to keep. And that's where I come in.




Assigned to investigate Saint and reveal his elusive personality, I'm determined to make him the story that will change my career.




But I never imagined he would change my life. Bit by bit, I start to wonder if I'm the one discovering him...or if he's uncovering me.


What happens when the man they call Saint, makes you want to sin?
This was an impulse buy and I loved it. I cannot wait for the next one. The story was a bit predictable but there is absolutely nothing wrong with that if it is executed well enough, and this book certainly is.
----------------------------------------------
Most of these books were early April releases which gives me hope for the next of the month. I hope that you got some inspiration for your next read. If you have any recommendations, please leave them below. (Sorry for the weird formatting. It does not go away. This won't happen again.)